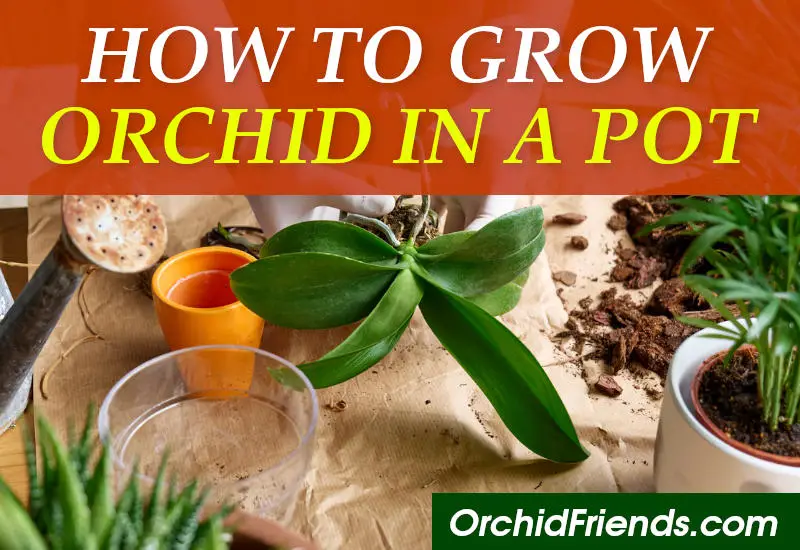 Whether you have a garden or a plant pot, you can grow an orchid. However, some orchids are very tolerant of the extremes of temperature, while others prefer cool or warm temperatures. For this reason, you may have to repot your orchid from time to time.
Orchids need just the right amount of water. In general, you'll want to water them weekly during the warmer months, and once a month during the winter.
If your orchid has brown or mushy roots, you'll need to repot it. You can do this by gently digging around the root ball and removing any rotten potting soil. Alternatively, you can add a little clay pellets to the mix to help keep the roots moist.
Orchids aren't very prone to diseases, but insects can be a problem in summers outdoors. For this reason, you should check your orchid for signs of infestation before you purchase it. Depending on the pest, you can use insecticide to remove them from your plant.
You should also check the weight of the pot. If the weight is more than half of the pot, you need to repot your orchid. You can also double pot your orchid to increase humidity.
When you decide to repot your orchid, you should first remove any rotten roots. If you see new leaves, you'll know that your plant is healthy. You should also check the leaves for wrinkles. Wrinkled leaves indicate that your orchid isn't getting enough water.
Check out the complete step-by-step how to grow orchids.
Pots For Planting Orchids
Choosing the best pots for planting orchids is a critical aspect of maintaining your plant's health. Besides the basic function of containing water and nutrients, your plant's pots need to provide enough room for the roots to grow. The correct pot will also allow for easy watering and movement.
A good quality pot can be found at a range of prices. Make sure to read the product description carefully. The best pots for planting orchids should also have enough vent holes for proper airflow.
Plastic pots are a popular option for growers. They are lightweight and hold more moisture in the pot mix. You can select from a variety of colors and designs. Some include a drip tray, which allows excess water to drain. The cost of a drip tray will vary depending on the store.
Ceramic pots are also a popular choice. They are lightweight and come in a variety of shapes and colors. However, they are more expensive. This may be a drawback for some growers.
Glass pots may also be a good choice for your orchids. However, glass is heavier than plastic, making it difficult to provide adequate ventilation. Glass also lacks the necessary drainage holes.
Ceramic pots are also available in a variety of shapes. The crosscut drainage design is great for providing your plant with the airflow it needs.
The best pots for planting orchids have a wide range of features. They are a good option for planters on a budget. They provide adequate ventilation and room for root growth. Check out our recommended resource page.
For complete in depth guides, check out the Beginner Section.