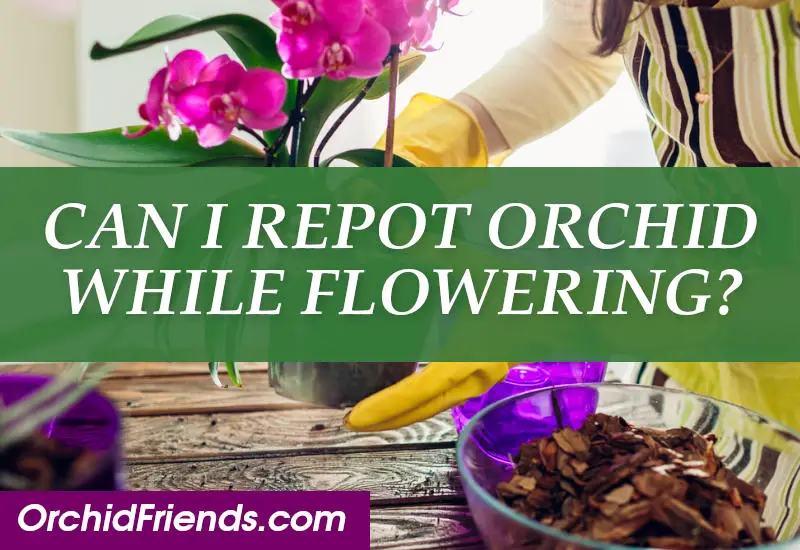 Depending on your particular orchid, you may have to repot it before or after it flowers. But you should never repot while it is flowering. Doing so will shorten its bloom time.
Depending on the variety, your orchid will need to be repotted every six months to three years. Younger plants may require less frequent re-potting, but older plants are often better off being re-potted less often.
Before you repot, check for scale and mealybugs. These pests can be treated with a little rubbing alcohol before repotting your orchid.
You may need to trim the roots of your orchid to fit into the new pot. The new pot should be at least a few inches larger than the old one. This allows for more growth and production.
The re-potting of an orchid is no simple task. It requires the right-sized pot and the right media to keep your plant healthy. You should also ensure that you remove any dead and decaying material from the roots. This will help to prevent root rot and ensure that your orchid will live to bloom.
The most important part of repotting an orchid is ensuring that you do it the right way. There are a few different methods for doing this. For example, you can repot in a traditional terracotta pot, or you can use a plastic pot. For the latter, you need to be sure that you get a pot with the right drainage holes.
How to Repot Orchids
Whether you have just purchased a new orchid, or you have grown an orchid from seed, it is critical that you know how to repot your orchid. Orchids need to be repotted every one to two years to prevent the potting media from decaying.
There are several reasons why an orchid needs to be repotted. One reason is to ensure that your orchid has enough room to grow. Another reason is to prevent your orchid from developing root rot. Another reason is to make sure that the orchid gets enough water and nutrients.
When you are re-potting your orchid, the first thing that you want to do is remove the old potting medium. The best time to do this is during the spring.
Next, you want to fill the new pot with a good potting mix. Using a premium potting mix will reduce the need to repot in the future. Some people suggest using loose soil, but this can lead to root rot. You also want to make sure that you have a pot with drainage holes.
After repotting your orchid, you need to make sure that your orchid has enough good water. If you water too much, the roots may rot. It is also a good idea to check the potting mix before you water your orchid. If the potting mix is dry, you should add water.
It is also a good idea to give your orchid indirect light. You should also fertilize your orchid regularly to ensure that it gets the right amount of minerals.
TIP: Check out Irene's Step-By-Step Guide: How to repot an orchid
For complete in depth guides, check out the Beginner Section.