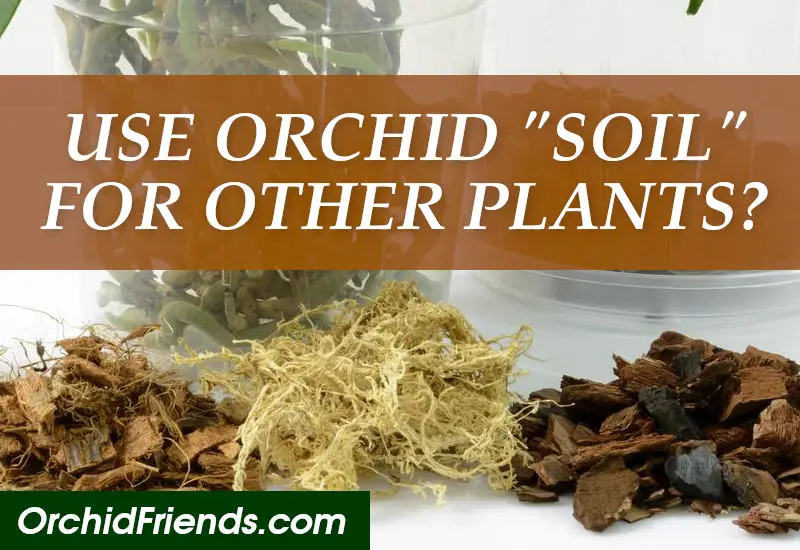 Typically, orchids do not grow well in soil. They require the right amount of light, moisture, and air circulation to survive. But there is a potting mix that is specifically made for orchids. So using the same potting mix for other plants is not necessarily going to work. Different plants have different optimum soil or medium requirements.
To illustrate this, the orchid is an epiphyte, meaning they live on the surface of rocks or trees. They need air to survive, and the micronutrients that are floating around in the air are a big part of their diet.
Orchids grow in trees in the wild, piggybacking on the tree to pick up nutrients. They also grow on rocks covered with moss.
A mix of bark is the best potting medium for orchids. The bark provides an attractive surface for the roots, and it also contains nutrients that can be added to the soil. The mix also helps aerate the soil.
Charcoal is also a good potting medium for orchids. This material is a long-lasting organic potting medium that is also said to reduce odors and improve PH levels. It should be broken into smaller pieces and should not contain any artificial additives.
Aerating the soil can help prevent compression in organic growing mediums. Perlite is also a good aerator. It is a volcanic glass that has been exposed to high heat. It looks like little sugar granules, it holds a lot of water, and is lightweight.
Another good aerator is pumice. It's lightweight and porous, and it holds up to 50% of its weight in water. It's also good for aerating the potting mix.
Can You Mix Orchid Soil With Regular Soil
Whether you want to grow your orchids in soil or in regular potting soil, you should know that they require special potting medium to survive. In addition to being a light potting medium, your orchid soil needs to be able to drain quickly and provide plenty of air to the roots.
One of the best options is to use a potting medium that has perlite. This material is a lightweight volcanic glass that is popped up like popcorn. It helps to aerate the soil, and it prevents the roots from freezing and rotting.
A second great option is lava rock. This material is very durable, and it is available in different sizes. It also has a slight cooling effect. This makes it great for use in cold climates.
The third possibility as a great potting medium is sphagnum moss. This material can be used as the top layer of the potting medium, but it can dry out quickly in some environments. If your orchids need extra moisture, then coconut husk chunks can be a good alternative. They are also light in weight and are great for dry environments.
Fourthly, you can use an organic potting soil. This type of soil is made of charcoal, carbonized wood, and other organic materials. It is a good long-term organic growing medium for orchids, and it also helps to absorb the salt from fertilizers. Using this type of medium will help prevent diseases from affecting your orchids.
Last but not least, another popular option for orchid potting soil is peat moss. This material is found in bogs, where dead plant materials are collected. Peat moss is a good soil additive because it retains water and is light in weight.
TIP: Check out in detail What Soil to use for orchids.
For complete in depth guides, check out the Beginner Section.
Perhaps you want to learn more: