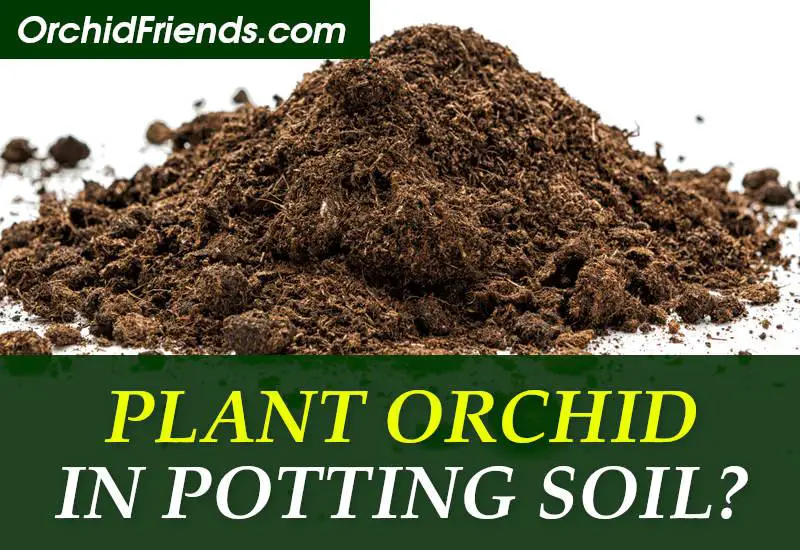 Whether you are a beginner or an expert, there are several things you need to know about planting orchids in potting soil. Orchids are delicate plants, which require thoughtful care. If you are new to orchid care, it is a good idea to choose the variety with the least fuss.
Orchids are prone to diseases. If you plan on repotting your orchid, make sure you are using a sterilized pot. This will help kill disease vectors and keep your orchid healthy.
Orchids will need to be repotted every few years. For some, this can be as little as one or two years. For others, it may be a couple of years or longer.
If you are unsure about repotting your orchid, check out Irene's article for advice. Or visit an orchid nursery, where they will be able to recommend the correct potting soil mix for your specific orchid genus.
Orchids have special aerial roots that need a balanced medium to thrive. This means that they must be given plenty of aeration and moisture. An orchid medium should contain organic material and inorganic elements to balance the oxygen and humidity in the medium.
You can buy an orchid potting medium at your local plant store. Check out my recommended page. There are many varieties available, including rock wool, sand, cork, and bits of polystyrene foam. Orchids prefer a neutral pH of 5.5 to 6.5. You can also mix your own substrate.
If you have chosen a larger pot, you may need to line the bottom of the pot with broken terracotta to aid drainage. You can also use packing peanuts as a mulch for the pot.
Best Potting Mix For Orchids
Orchids are beautiful houseplants. They have beautiful flowers and spectacular shapes. They are a great addition to your home. However, they do require a lot of care. They require the proper potting medium and adequate light and watering. But also homemade natural fertilizers can enhance the result.
Whether you are growing an orchid for your home or as a hobby, you will need to find the best potting mix for your orchid. The best potting mix for orchids will provide good drainage, allow for air circulation, and contain all the necessary ingredients for proper growth.
To find the best potting mix for orchids, look for a mixture that is large, lightweight, and contains perlite or charcoal. This allows the roots to absorb and transport the nutrients needed. The potting mix should also have good drainage to prevent waterlogging.
The best potting medium for orchids should also be made of natural components. These components will help the roots to grow and will promote rapid growth.
Be sure to look for a mix that contains pine bark and coconut chips. These ingredients will help to keep the pH level of the potting mix stable.
When you are repotting an orchid, it's recommended to brush away any excess medium mix. This will help to prevent the roots from burning. It also prevents salt buildup.
In conclusion, consider using a specialized potting medium for your orchids. This will ensure that the ingredients are used specifically for your orchid. These types of potting mix will include bark and other large components that will recreate the natural soil conditions of your orchid's environment.
For complete in depth guides, check out the Beginner Section.