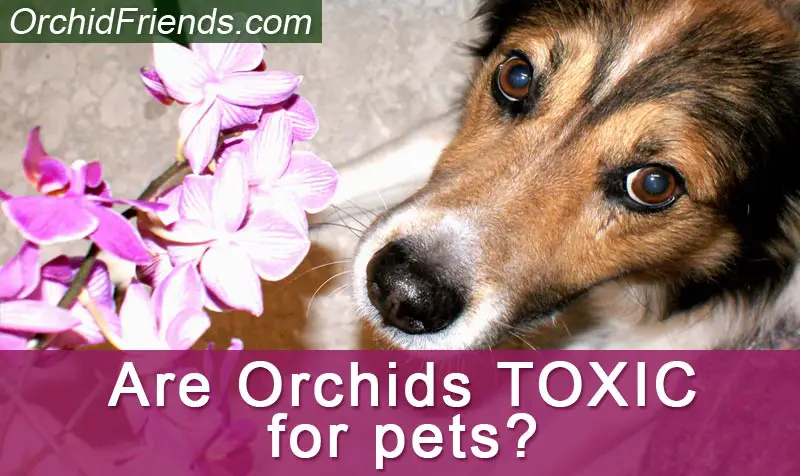 I was once doing my usual orchid round, inspecting the orchids one by one. How the leaves, roots, and flowers look like.. Are there any new flower spikes coming out, and so forth.
Something caught my eye; unusual markings on some of the petals of the flowers. "Hmmm…" I thought. But then left it and didn't think much of it.
Not long after I saw some of the buds had fallen off that very same flower spike. Once again, it caught my eye. But I thought maybe the orchid is just stressed, which has caused a partial "bud blast". These things happen.
Fast-forward some weeks later. I was watching one of my pet birds flying around the living room. She was still a young bird at the time, only a few months old. She was hopping on the windowsills and on my orchids… Flying from one orchid to another like Tinkerbell. "How cute" I thought.
But then, she suddenly flew up and took a BITE of one of the orchid flowers! 😱
This is when I realized it was HER that had been disturbing my orchids; taking bites of petals and snipping off buds and even a whole flower spike! 😬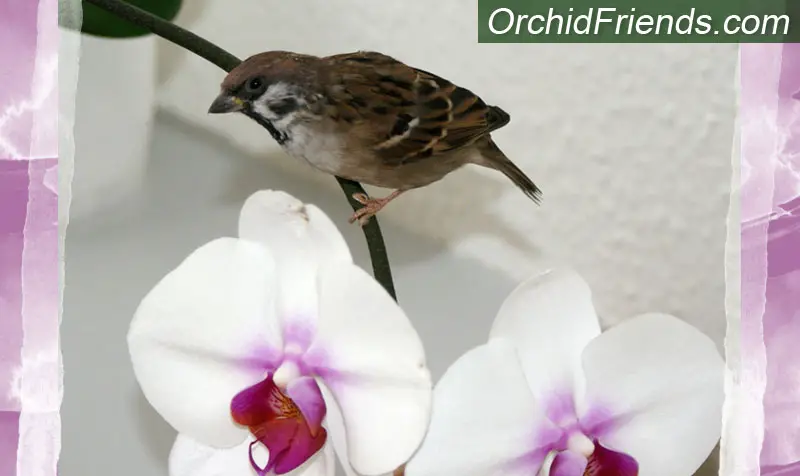 Needless to say, for all pet owners, their pets' safety is important. We need to know what houseplants are safe for them because accidents can happen – easily!
So are Phalaenopsis orchids toxic to pets? They are perfectly safe for your pets – cats, dogs, and birds. Phew!
Of course, this doesn't mean you should let your pets eat the whole plant. But if they've taken a little bite, at least you know it's not dangerous. Consuming big parts of houseplants, even if non-toxic, might cause some stomach upset. But your pet won't get poisoned from it, so you don't need to rush to the vet.
That said. It's still good to keep orchids and pets separate from each other – mainly to protect your orchids! I have to admit, I got rather upset when my pet bird had broken a brand new flower spike, which I had been waiting for a good while.
So what I did was to cover all new flower spikes and buds with a fine net. This way she couldn't get to them. Of course, the net had to be bird-friendly; I didn't want her to get tangled in it, as that would have been another type of accident waiting to happen.
But the nets kept the buds and spikes safe, and the bird thankfully learned to stay away from them! I would also not let her hang out on my orchids, and I always kept an eye on her when she was free. It was worth it in the end; she's left my orchids alone. 😉 I have other pet birds too, and they never go to the plants.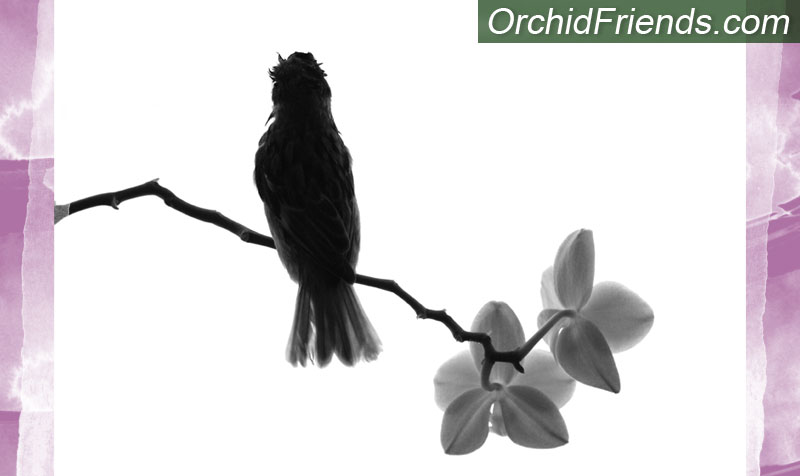 Out of my two dogs, the other is very interested in orchids. If I bring a new one home, or put some of them on the backyard during summer, she always wants to inspect and smell them! And then goes to lie down next to them. It's pretty cute, and I call her my "orchid guardian dog". (I guess in her case the saying "Like dog, like owner" applies?!) 😂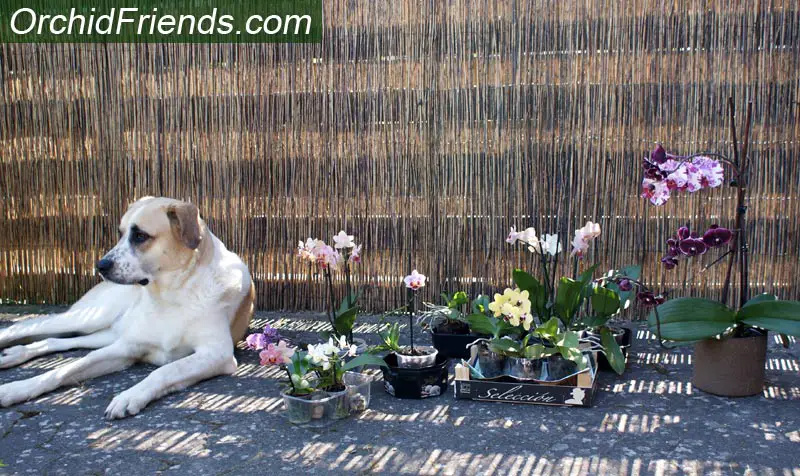 My other dog doesn't care much about orchids. I have sometimes let him smell them, but he's not interested. 😉
I don't have any cats, but I know several cat-owning orchid-keepers. I guess the main issue with cats and orchids is that cats sometimes push them on the floor? One thing to prevent this is by keeping your orchids in heavy pots. Heavy enough so your cat can't push them!
You could also try fine nets, see if they'd work. But again, make sure it's a cat-friendly net! You don't want it to get tangled in your cat's nails.
In addition to that, tell your cat "no" or "down" every time she/he goes close to your orchids. Or somehow shield the space where your plants are, so your cat doesn't have too much space to hang out there. Of course, this might be a mission, but cats are smart and do learn things, even if they have a mind of their own sometimes. 😉
But ultimately: YES, the Phalaenopsis orchid IS pet-friendly! So you can safely have them in your home, without having to stress about your pets around them. The only thing I'd be cautious about is plant FERTILIZERS. So if you use them, make sure they're not standing uncovered anywhere, so your pets can't get to them.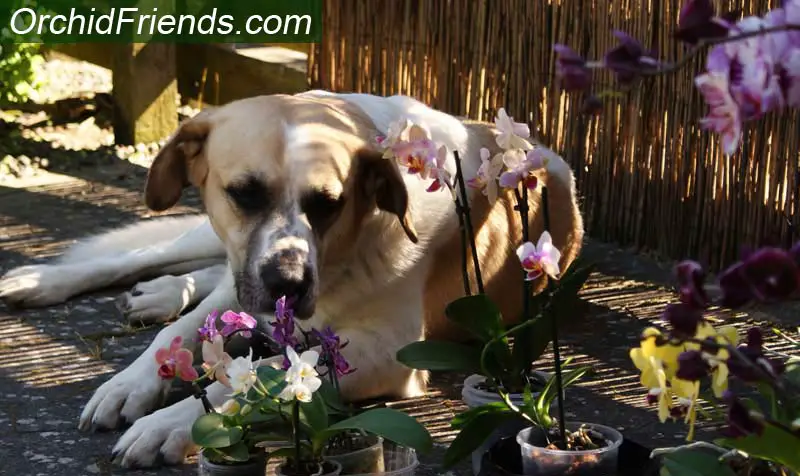 Other Pet-safe houseplants
To mention some other (non-orchid) houseplants that are safe for your pets;
Coconut palm
Money Tree
Venus trap
Golden cane palm
Bromeliads
African Violet
Schlumbergera (Christmas, Thanksgiving & Easter cacti)
Spider plant
Boston fern
Maidenhair fern
Zebra plants
Baby tears
Calathea
The list goes on, of course! Always know what you have (or are about to bring) in the house, to keep your pets safe.
Thanks for reading! If you have any stories about orchids and pets, please leave them below in the comment section! I'd love to hear your stories. 😊
Until next time, orchid friends… Take good care. 💚
Perhaps you want to learn more: